Government Proposal Writing Consultants
As a potential federal contractor, are you using government proposal writing strategies that never even got considered for final award? Do you fear that you're investing a great deal of time and resources for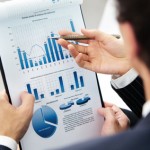 a government proposal only to have it rejected? This is a common experience for small businesses and large DOD contractors alike when it comes to government bidding. There are common reasons why many government proposals fail. Some of the most common include:
Failure to demonstrate a risk free management proposal;
Lack of understanding of the government's approach best value and trade-offs in source selection.
Given the tough competition in government contract, small and large businesses come to us because of our experience working on the other side, plus pur deep understanding of procurement evaluations and how federal agencies rate RFP responses.
We have been on the other side awarding government contracts.  Therefore, we are in a better position to tell you what source selection members look for. 
Many proposal writers never get to see actual bidding mistakes in bid protests.
This is where our 30 plus years of experience shows a higher caliber of service.
Government Proposal Writing Services
Complete A-Z federal proposal services;
Consulting on negotiated procurements under FAR 15;
Proposal management for efficient and thorough completion;
Review and editing services;
Request for Proposal (RFP) compliance;
Technical writing strategies;
Proposal development for strategic ideas to strengthen your bid.
Get a Free Initial Consultation – Call 1866-601-5518.
Clients come to us either as incumbents or new bidders seeking to pierce government contracting market. Our government proposal writing consultants also help you  by:
Providing guidance for overcoming past performance hurdles;
Developing of 

best value

 considerations;
Showing you how to propose packages for agency trade-offs;
Submitting effective small business subcontracting plans;
Avoiding proposal writing mistakes with teaming and joint ventures;
Offering government proposal services that prepare you for a bid protest
Applying technical approaches to performance based contracting;
Giving legal review…and more
Watson offers developed, researched and proven approaches. Knowing how to write a proposal and bid on government contracts requires a deep understanding that just meeting the minimum requirements of an RFP never gets the award. To win, you have to do more than the minimum requirements.  Learn About Hiring Incumbent Personnel Under the Ostensible Subcontractor Rule.
Write High-Level Government Proposals
At Watson & Associates , our proposal writing consultants understands what it takes to submit a winning federal proposal. Our government proposal writers also understand the mistakes made when bidding on federal projects. Using our 30 plus years of actual source selection and government contracting experience, our consulting services help you to outshine your competition.
Our legal team consistently monitors the most dangerous mistakes seen at the bid protest level. We help you to avoid them.
Get help with avoiding landmines in technical writing.
Our proposal consultants and lawyers have served on source selection teams for federal government agencies and know the rules.
Our consultants ease your burden by working with your key staff to extract your company's strengths. We also show you how to deal with your weaknesses when compared to the RFP requirement.  To further help you with powerful information about government RFP's, we have developed a robust library of articles on our blog that address critical government proposal topics.
Develop High-Level Strategic Government RFP Approaches
Our federal government proposal writers work with your technical team and managers to develop realistic assessment of your capability. Visit Our Blog for More Insight on Federal government Proposals.
Call us
If you are seeking to increase business profits and improve your chances of winning a federal project, contact the federal government proposal writing consultants at Watson & Associates today by calling toll free 1-866-601-5518.