Government Proposal Writing & RFP Services
Watson & Associates' federal contracts practice includes providing high-level government proposal writing services and preparing Federal Request for Proposal (RFP) responses. With over 30 Pictures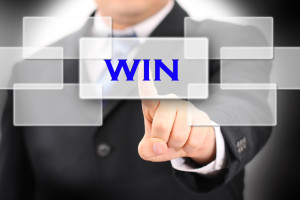 years of government contracting experience, our consultants understand the RFP process, and how the federal government is supposed to evaluate each proposal.
What separates our government proposal writing consultants from other services is that our experience as former government contracting officials and source selection officials create  a more proficient mix of talents when combined with our legal expertise. Our consulting team actually studies published GAO decisions to see how previously-made mistakes can benefit our clients. We offer competitive flat rate approaches and work closely with key players when drafting an RFP response.
Proposal Services
Complete A-Z federal RFP services;

Consulting on negotiated procurements under FAR 15;

Proposal management for efficient and thorough completion;

Review and editing services;

Request for Proposal (RFP) compliance;

Development of more effective technical writing strategies;

Proposal development  and strategic ideas to strengthen your bid;

MACC responses to Requests for Proposals;

Task Order Contracts;

IDIQ bidding submissions; and

Performance Based Contract PWS.
To speak to a proposal consultant, call 1-866-601-5518 for a Free Initial Consultation.
Government Proposal Writing For New or Incumbent Contractors
Clients come to our proposal writers either as incumbents or new bidders seeking to pierce government the contracting market. Given our experience with the RFP process and source selection background, our  government proposal writing consultants also help you  by:
Providing guidance for overcoming 

past performance

 hurdles;
Developing of best value considerations;

Showing you how to propose packages for agency trade-offs;

Submitting effective small business subcontracting plans;

Avoiding proposal mistakes with teaming and joint ventures;

Offering government bidding and preparation services that prepare you for a bid protest

Applying technical approaches to performance based contracting;

Giving legal review…and more
Technical Proposal Writing Services
When the Agency evaluates a government RFP response, we understand that technical proposal is heavily weighted. Therefore, our proposal writing consultants work closely with clients to extract highly-relevant information in response to the RFP. Our technical proposal central support services include high-level responses to:
Staffing approaches to meet the solicitation requirements;

Discussions on management approaches;

Minimize technical weaknesses while increasing strengths in your proposal; and

Address the How's, Who's and When's required when discussing the PWS requirements.
Proven RFP Proposal Consulting
When responding to the government's request for proposal, our government contracts consulting group offers developed, researched and proven approaches. Knowing how to write a proposal and bid on government contracts requires a deep understanding that just meeting the minimum requirements of an RFP never gets the award.
Visit our blog for critical information about government proposal writing.
Learn How to Write a Government Proposal Response With  Best Value and Trade-Off Focus
Learning how to write a proposal for federal government contracts means having an understanding of how agencies perform  best value and trade-off evaluations. Our government proposal writing consulting services include our deep understanding of this highly missed area.
Many proposal writing preparation services lack this element. Unless the RFP is a lowest-price technically acceptable procurement, almost all government bids require some level of best value analysis. Therefore, our proposal writers help clients to implement this critical element in the proposal development phase.
Avoid Costly Past Performance Mistakes
Proposal writing for government contracts include high-level considerations for submitting past performance as part of your technical proposal. Our RFP consultants are well-versed in this area and can provide help with analysis and critique. Our government proposal writing  consultants also serve as the proposal central datacenter for companies struggling with past performance concerns . We provide substantive guidance on how to avoid costly mistakes with:
Selecting relevant projects;

Developing an approach for effective use of teaming agreements for higher evaluation scores; 

Understanding size, complexity and scope requirements; and

Learn How to Minimize Impact of Future Bid Protests.
Government proposals and RFP responses should include the possibility of a future protest. At Watson, our proposal writing consultants consistently review published bid protest decisions to educate our clients about common mistakes seen during the bidding and evaluation stages. Each government proposal is different.
However, we cannot use sensitive information gathered during our litigation practice and admissions to GAO protective orders in a way to provide clients with an unfair advantage in the procurement process.
Call Our Government Proposal Writing Consultants
If you are seeking to increase business profits and improve your chances of winning a federal project, contact the federal government proposal writing consultants at Watson & Associates today by calling toll free 1-866-601-5518.