Government Proposal Writing Consultants
CRITICAL THINKING, CLEAR DIRECTION, DECISIVE RESULTS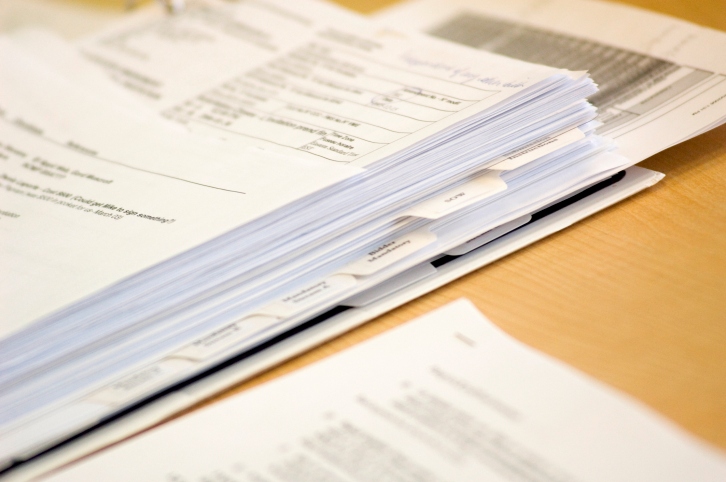 Find Out How You Can Improve Your Proposal Writing Habits.
Get a Free Initial Consultation – Call 1-866-601-5518.
 Proposal writing for government bids sometimes create confusion and uncertainty of how to strategically submit a formal proposal that meets the agency's expectations while still being competitive.  Both incumbents and new contractors have problems getting new federal bids. One of the hardest challenges for government contractors is technical proposal writing.
Whether your weakness is your management approach, past performance or knowing how to write a government proposal with a clear understanding of the requirements, we have a track record of help companies to get serious consideration from the contracting agency.
Using our intimate knowledge and decades actual of federal procurement experience, Watson & Associates, LLC  government proposal writing consultants focus on building on your company's weaknesses, maximizing technical strength and aiming for getting a superior proposal over your competition. We help some of the top contractors in the U.S. to develop, manage and submit competitive government bids. 
Government Proposal Writing Services
| | | | | |
| --- | --- | --- | --- | --- |
| Complete A-Z federal RFP services | Proposal management  | Review and editing services | Request for Proposal compliance | Technical proposal writing and development |
| IDIQ & construction contracts | Performance Based Contracts | Teaming & Subcontracting | Past Performance | Critique and Review |
| Assessment of evaluation criteria | Subcontracting Plans | LPTA Proposals | Incumbent contractor proposals | Increase chances of winning |
To speak to an experienced government proposal writer and RFP consultant about our services, call 1-866-601-5518 for a Free Initial Consultation.
Flat rates available (value for our clients)
Proposal writing help for federal contractors in all states.
Over 30 years experience of actually working on source selection teams for the other side.
We serve various industry groups: Our government proposal writing consultants provide guidance to small businesses and large DOD contractors in various industries including: construction, manufacturers, professional services, Information Technology (IT), medical services, aviation and space.
Proposal writing for various types of government bids:  clients frequently utilize our proposal preparation services for a variety of federal bids including: task order RFPs, negotiated procurements under FAR 15,  Lowest-Priced Technically Acceptable proposals and more.
Proven Technical Proposal Writing Services
Many government contractors struggle with preparing competitive technical proposals for government bids. At Watson, our proposal writing consultants focus on developing technical strengths,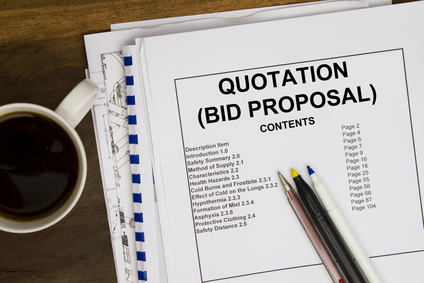 minimizing weaknesses and develop more of a focus on bidding strategies that reach the competitive range and ultimately consideration for best value and trade-off consideration.
After carefully reviewing each Request for Proposal (RFP) requirement, our proposal writers will analyze your technical strengths and weaknesses. We will make recommendations on how to gain technical strengths. Our government proposal writing consultants also help you by:
Overcome Past Performance Hurdles
 Each proposal is reviewed for past performance. This establishes information about potential risk of performance to the source selection board. Our government proposal writers help clients to assess the caliber of their management and technical proposals.
Since past performance  is a critical aspect of the agency's evaluation, our government proposal writing consultants help bidders to avoid some of the most costly mistakes seen to date that are related to relevancy, complexity and scope.
Proposal Writing Services for Incumbent Contractors
Publicized GAO protest decisions show that incumbent contractors have lost more bids in the past 4 years. Learning how to take advantage of your incumbent status has become problematic for many small businesses and large contractors. At Watson, our proposal writing consultants help clients to overcome common hurdles when submitting government bids.
Proposal Preparation Services for New Contractors
Businesses seeking to take over new or existing contracts sometimes struggle with writing a government contract proposal that get superior ratings.  We help clients to focus on their technical strengths while overcoming problems with weaknesses. This strategy has resulted in favorable outcomes for our clients.
Help With Teaming and Subcontractor Approaches
As government proposal writing consultants, we use our hands-on and legal experience to guide bidders away from mistakes when using teaming relationships and using subcontractors to enhance their evaluations ratings. This helps to minimize the impact should your award be protested.
Maximize legal compliance with proposal requirements: At Watson & Associates, our consulting staff also makes sure that your proposal writing strategies also meet the RFP requirements including clauses incorporated by reference, meeting the limitation in subcontracting rules, and avoiding affiliation mistakes. 
Visit our blog for critical information about government proposal writing.
Learn about the ten commandments of government proposal writing. 
Sign up For Our Proposal Writing Training Courses.
Additional Proposal Writing and Government Bidding Information
Proposal Writing Purpose of the Evaluation Component of Your Government Proposal
Developing Proposal Writing Best Practices
Federal Government Proposal Writing Process and Evaluation Review Basics
Technical Proposal Writing Mistakes in Government Contracts
Note: We cannot use sensitive information gathered during actual litigation practice and admissions to GAO protective orders to help clients gain a competitive advantage.
Call Our Federal Government Proposal Writing Consultants
If you are seeking to increase business profits and improve your chances of winning a federal government bid, contact the federal government proposal writing consultants at Watson & Associates today by calling toll free 1-866-601-5518.