Colorado Limited Liability Partnership
Lawyers &  Denver Business Attorneys
CRITICAL THINKING, CLEAR DIRECTION, DECISIVE RESULTS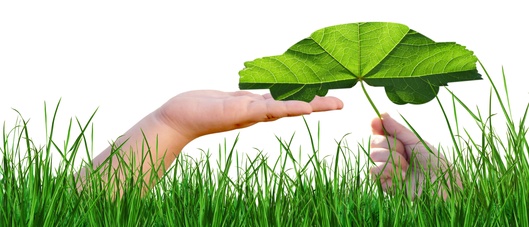 Protect Your Legal Rights and Avoid Costly Business Litigation.
Call 1-866-601-5518 for a Free Consultation.
Understanding partnership liability in Colorado and developing a proper limited liability partnership business structure can minimize the possibility of more complex legal issues in the future. Having the right agreements in place, knowing your obligation to the business and to each partner can save thousands in unnecessary litigation costs. With law offices in Denver, Colorado, Watson & Associates' business law law attorneys frequently help small business owners and corporate executives to minimize disputes, draft sound agreements and have a better overall understanding of limited partnership legal issues.
Our clients range from individuals, small businesses, medium to large business from various industry groups. Either at the early stages of new relationships in business, or when there is a serious legal dispute, Our Denver business partnership lawyers serve as advisors and litigation counsel with a focus on minimizing problems before they get worse.
Business Partnership Law Services
Our lawyers provide legal advice and representation in wide variety of common disputes that arise in a Colorado limited liability partnership. They include:
Drafting Services

Formation

Consulting as to your rights in a Partnership

Disputes and Litigation

Breach of fiduciary disputes

Outside counsel services

Personal liability matters

Business partnership agreements and limited liability partnership agreements

Subcontractor agreements

Consulting on day-to-day operations

Litigation services
To speak with our business partnership lawyers, call 1-866-601-5518 for a FREE initial consultation.
The law firm represents both plaintiff and defendants in Colorado courts and help clients to avoid some of the most costly mistakes in business law. At Watson & Associates' we resolve a vast array of substantive issues and provide clients with legal advice on issues pertaining to limited liability partnerships, general partnerships and various business contract disputes. .
Aggressive Trial Advocacy:
Watson's Colorado based business partnership law attorneys are highly experienced in providing concise and forceful representation, drafting trial briefs and delivering persuasive oral arguments before Colorado court judges or appellate courts. We often resolve complex limited partnership law and business contract law disputes before they reach uncontrollable costs at trial.
Mediation and Arbitration
Limited partnership disputes can be sometimes resolved at mediation or arbitration levels. This can not only reduce litigation costs and attorney fees but it can allow partners to informally resolve disputes and be heard. Our Denver lawyers represent businesses in mediation and arbitration proceedings.
Avoid Default to Colorado Partnership Laws
Colorado business partnership law requires a default to state law without an agreement in place – this default statute is known as "The Uniform Partnership Act," or as in the case of Colorado "The Revised Uniform Partnership Act." These laws will spell out the basic legal rules and regulations that apply to business partnership law and will be the controlling laws unless you have a partnership agreement in place that supersedes these default rules.
If you are in a situation where there is a dispute, our Colorado business partnership law lawyers and attorneys can advise and represent you if litigation arises. Our goal is to minimize the impact from litigation cost by developing a strong case up front.
Serving All Colorado Communities
Our Colorado business and limited liability partnership law lawyers serve communities of Denver, Boulder, Aurora, Pueblo, Lakewood, Fort Collins, Englewood, Littleton, Arvada, Brighton, Longmont, Littleton, Centennial, Parker, Castle Rock, Larkspur, Colorado Springs, Greeley, Northglenn, Golden, Breckenridge, and Aspen, Jefferson County, Adams County, Arapahoe County, Boulder County and Douglas County.
Call Our Denver Colorado Limited Liability Partnership Lawyers
To avoid litigation costs to your business'  limited liability partnership company, contact the Denver  business and corporate lawyers at Watson & Associates, LLC to draft your partnership agreement or litigate your dispute. 
Call 1-866-601-5518 for a FREE initial consultation.
Our limited liability partnership lawyers help small businesses and large corporations to overcome some of the most costly mistakes at trial. We understand how Colorado civil law courts review cases and can better guide you through the hurdles during the litigation process.