Civil Litigation Lawyers Denver Colorado
CRITICAL THINKING, CLEAR DIRECTION, DECISIVE RESULTS
Attorneys Solving Civil Law Cases Quickly and Efficiently.
Civil law cases are often lost because of mistakes with Colorado civil procedural rules, or hiring attorneys that may not have the substantive experience to handle the relevant legal issues. Civil litigation lawyers at Watson & Associates has successfully handled complex litigation lawsuits at all levels. When individuals or businesses  go to trial, there are many procedural rules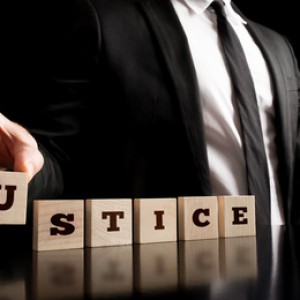 and hurdles that they must overcome.
Although you may have a strong case, a civil litigation attorney can help you to have your cases procedurally in tact. The firm's Practice Group litigates cases in both federal and state courts in Colorado. Because we recognize the particular demands of the civil litigation process, and the importance of exceptional trial advocacy, each civil law attorney is dedicated to representing clients through the trial and appeals process by developing strategies that focus on getting favorable results for our clients.
We offer competitive rates, and

Aggressive legal representation and defense services.
Legal Services
Each civil litigation attorney in the Practice Group represents banks, corporations, executives, businesses and employers in a broad range of civil litigation legal services, including:
Real estate matters

Business torts

Mediation and arbitration representation

Civil  defense litigation

Commercial law and UCC contracts

Business partnership disputes and more

Colorado business law disputes

Civil appeals lawsuits

Government contracts

Representation in mediation

Employer representation

Corporate law defense
To speak with a civil litigation lawyer about the process, call 1-866-601-5518 for a FREE initial consultation.
The firm's Denver civil litigation lawyers and trial court practitioners are frequently retained to challenge adverse lawsuits against defendants or as Plaintiff's counsel for individuals, small businesses or larger corporations in a variety of civil cases throughout Colorado. Clients work closely with our law firm's civil litigation attorney to develop comprehensive strategies to position a case for successful resolution in trial proceedings.
 Top Trial Advocacy Civil Litigation Lawyers
Filing or defending a civil lawsuit can be challenging. With the complex and tricky procedural rules in the civil litigation process, sometimes a case with strong merits can be lost because of procedural mistakes. At Watson & Associates, our civil litigation lawyers carefully plan our litigation strategy around the dangerous court rules. We simply focus on getting favorable results without being blind sided by civil procedure rules. 
As Denver attorneys, we  identify and argue critical legal issues in light of the applicable standard of review and have a solid track record of achieving favorable results in the litigation process, both on behalf plaintiffs and defendants.
Clients: Our clients range from individuals, small businesses, medium or large business from various industry groups. We also represent  prime and subcontractors when a lawsuit is filed. Our civil law firm has also handled civil litigation trials  across a wide range of subject areas, including labor and employment defense, breach of contract litigation, partnership law, business torts, real estate matters and other civil matters.
Assistance Before And During Trial: There are significant benefits to having a civil litigation attorney at your disposal early in the trial process, especially in situation where error preservation is critical to pursuing an argument on appeal. Each civil litigation attorney and appellate law lawyers frequently work with clients in such cases. Because our civil lilitation lawyers know Colorado substantive law and understand the applicable rules and procedures in the various courts, they can quickly absorb any specialized aspects of complex cases. Our civil litigation lawyers have the experience to handle tough legal disputes. We provide the legal support our business clients need to succeed.
 Examples  include:
Developing legal strategies and identifying strengths or weaknesses of claims and defenses

Preparing or responding to discovery and evidentiary motions

Preparing or responding to motions for summary judgment and other dispositive motions in civil courts

Preparing and responding to pre-trial briefs and post-trial motions

Preparing and responding to proposed jury instructions

Monitoring trial to assist in preserving appellate arguments, particularly when the case poses a high risk of an adverse jury verdict
Lawyers Providing Legal Help in All Colorado Communities
Our Denver civil litigation lawyers and defense lawyers serve communities of Denver, Boulder, Aurora, Pueblo, Lakewood, Fort Collins, Englewood, Littleton, Arvada, Brighton, Longmont, Littleton, Centennial, Parker, Castle Rock, Larkspur, Colorado Springs, Greeley, Northglenn, Golden, Breckenridge, and Aspen, Jefferson County, Adams County, Arapahoe County, Boulder County and Douglas County.
Call Our Denver Civil Litigation Lawyers
If you are a plaintiff or defendant in civil lawsuits, contact our experienced Denver trial and civil litigation lawyers at 720-941-7200 for a free initial consultation.