Civil Litigation Lawyers & Civil Matter Attorney,
Civil Lawyer & Law Firm Denver CO
CRITICAL THINKING, CLEAR DIRECTION, DECISIVE RESULTS
Our Denver Civil Litigation Attorneys Develop Strategies to Resolve Complex Civil and Corporate Disputes.
Call 1-866-601-5518 for a FREE Initial Consultation.
The Denver civil litigation lawyers at  the law firm of Watson & Associates, LLC provide aggressive legal representation for businesses and individuals throughout the Denver metro area.  Many civil disputes are won when litigants adequately look at the facts surrounding a legal dispute. After developing a sound legal strategy that is focused on a particular result, clients have the understanding of the  litigation process and how the case will move forward.
At Watson, our trial attorneys bring decades of combined experience to our clients' cases. The law firm pools its varying backgrounds and assemble the right team to bring results. Whether it is a complex civil matter or a generally simple matter, our civil matter attorneys treat every situation as though it will end up in court before a judge or jury.
Civil Litigation Legal Services
Each civil lawyer in the Practice Group represents banks, corporations, executives, businesses and employers in a broad range of civil law legal services, including:
Real estate matters

Business torts

Mediation and arbitration representation

Civil defense litigation

Commercial law and UCC contracts

Business partnership disputes and more

Colorado business law disputes

Complex civil litigation appeals and lawsuits

Government contracts

Representation in mediation

Employer representation

Corporate law defense
To speak with top civil litigation lawyers about the process, call 1-866-601-5518 for a FREE initial consultation.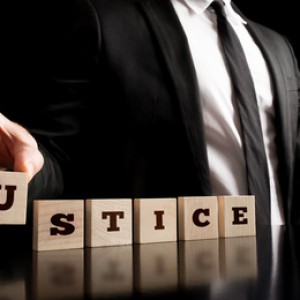 We litigate a variety of legal disputes including contracts, commercial law matters, breach of contract, business torts and more. Whether the parties to a civil litigation lawsuit are businesses or individuals, our goal is to help our clients understand the strong and weak points to their case, and to educate them on strategy and what the next steps will be.  
Clients: Our law firm's clients range from individuals, small businesses, medium or large business from various industry groups. Each civil matter attorney at Watson represents  prime and subcontractors when a civil lawsuit is filed. Our civil litigation law firm has also handles disputes in labor and employment defense, business partnership law, business torts and real estate matters.
Avoid costly mistakes in the litigation process: Although you may have a strong case, our civil litigation attorneys can help you to have your case procedurally in tact. The firm's Practice Group litigates cases in both federal and state courts in Colorado. Because we recognize the particular demands of the civil litigation process, and the importance of exceptional trial advocacy, our civil litigation lawyers  are dedicated to representing clients through the trial and appeals process by developing strategies that focus on getting favorable results for our clients.
We offer competitive rates, and

Aggressive legal representation and defense services.
Plaintiffs or defendants: The law firm's Denver civil litigation lawyers and trial court practitioners are frequently retained to challenge adverse lawsuits against defendants or as Plaintiff's counsel for individuals, small businesses or larger corporations in a variety of civil matter cases throughout Colorado. Clients work closely with an experienced civil lawyer to develop comprehensive strategies to position a case for successful resolution in trial proceedings.
Help With Civil Matters in All Colorado Communities
Watson's civil lawyers are equipped to litigate and defend clients in the communities of Denver, Boulder, Aurora, Pueblo, Lakewood, Fort Collins, Englewood, Littleton, Arvada, Brighton, Longmont, Littleton, Centennial, Parker, Castle Rock, Larkspur, Colorado Springs, Greeley, Northglenn, Golden, Breckenridge, and Aspen, Jefferson County, Adams County, Arapahoe County, Boulder County and Douglas County. Learn more about…..
Call Watson's Denver Civil Lawyer and Civil Litigation Lawyers 
If you are a plaintiff or defendant in civil lawsuits and need legal advice from a civil matter through the lawsuit process, contact  an experienced civil litigation lawyers at Watson's law firm. Call 720-941-7200 for a free initial consultation.