8a Certification Consultants & SBA SDB Application Lawyers
CRITICAL THINKING, CLEAR DIRECTION, DECISIVE RESULTS
We Understand the Most Deadly Mistakes Made By 8a Applicants. 
The SBA 8a certification application process and getting your small disadvantaged business (SDB) status has subtle landmines that small businesses must be aware of. Not only can you become subject to criminal penalties for submitting false information, but companies getting 8a certified must give the SBA a good first impression.  The SBA scrutinizes each application for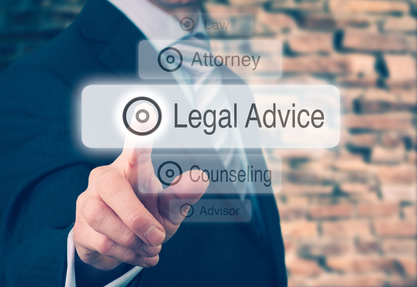 red flags and inconsistent information.   Our firm frequently help small businesses to navigate through the various nuances of the 8a certification process.
With law offices in Washington, DC and Colorado, the SBA consultants  and lawyers at Watson & Associates, LLC provide high-level and detailed services that small businesses need to improve their chances of getting their 8a status and to become a small disadvantaged business.  Getting experienced consulting services from legal experts that have deep experience with the SBA 8a eligibility requirements and the underlying legal landmines can save confusion and valuable time.
Submitting an 8a application takes more than what common document preparation services offer

We have the government contracting and legal experience to improve your chances of getting certified.

Flat Rates Available
FREE Initial Consultations
What Makes Our 8a Application Consultants Different?
When compared to a company that merely fills out your 8a application, our government small business experts and lawyers have deep substantive knowledge about the laws and regulations government 8a certification.
Members of our team were small business program executives for the federal government

Not only do we prepare small business applicants, we also understand all of the issues that arise after getting certified.

We frequently litigate and appeal unlawful denials by the SBA.
This puts us in a unique position to help clients to reduce serious mistakes. See some of our favorable results. 
Small Disadvantaged Business (SDB) Application • Meeting SBA 8a Requirements
8a Certification Application Services
Pre-SBA 8a Application Consulting Services
 Business relationships and corporate documents;

8a Program Checklists

Compliance with annual requirements

SBA 8a termination appeals

8a Application Review Services

Appeal of small business determinations to SBA OHA

2 year waivers 

Ostensible Subcontractor Rule

8a Joint Ventures

Statutory guidance and FAR compliance
Call us for a Free Initial Consultation at 1-866-601-5518.
Post 8a Status Consulting
After your 8a application is approved and you now have your 8a status, our consultants help with: 8a set aside government contracts;Joint venture and teaming agreement concerns, small business 8a size protests and appeals. Once you are 8a certified, you still have to get government contracts. Our consulting team can help in this area.
Learn  about 8(a) Certification Benefits and Advantages
SBA 8a application denials and appeal rulings against 8a applicants are increasing.  Given the increased oversight from the SBA and other government contracting agencies, there are more allegations of SBA 8a fraud.  Watson's SBA certification experts help you to stay in compliance with the small disadvantaged business requirements and to take proactive measures to develop internal policies and controls. 
The SBA can impose substantial penalties for providing false statements in applications (intended or not)

The SBA does make legal mistakes when denying you the ability to become 8a certified.
Get professional help with social and economic narratives: Developing social and economic narratives is an essential part of getting your business 8a certified. To increase your chances of getting approved, there are specific topics that you must discuss in your narrative.
Most 8a applicants fail in this area.

Learn how to provide support for allegations in your narratives.

Articulating the appropriate past experience is essential to getting your small disadvantaged business status.
See 8a Certification Based on Ethnicity Bias and Immigration
Avoid costly mistakes when assessing  your SDB business documents and relationships. Another common pitfall with submitting your application is improper business relationships and control issues. The SBA looks at your ability to control your business and also your relationships with other business entities and customers.
Find out about SBA 8a Certification Supporting Documents
Without understanding the various legal rules, 8a applicants often find themselves at the mercy of the SBA. Our 8a certification consultants can help you to minimize these costly mistakes.
DOWNLOAD YOUR FREE 8a APPLICATION CHECKLIST
To speak to our SBA 8a certification consultants and lawyers, call 1-866-601-5518 for a free initial consultation.
Visit our Blog to find additional information about getting your 8a status.
SIGN UP FOR OUR 8(a) APPLICATION PREPARATION CLASS OR 
ATTEND OUR CLASS ON HOW TO BE SUCCESSFUL IN THE 8(a)  PROGRAM
Nationwide Help
Watson's SBA 8a application consultants can assist small disadvantaged business enterprises in any state for purposes of getting their 8a status. Federal law allows our 8a certification application consultants and attorneys to represent clients regardless of their resident status. 
Our SBA 8a consultants and attorneys reach across all states. Small Disadvantaged Business applicants and those that are 8a certified can enjoy one-stop-shopping convenience for both legal and non-legal matters. We help federal small businesses and large DOD contractors in Alaska, Arizona, Arkansas, California, Colorado, Connecticut, Delaware, Florida, Georgia, Hawaii, Illinois, Indiana, Kansas, Louisiana, Maine, Maryland, Massachusetts, Michigan, Minnesota, Mississippi, Missouri, Montana, Nebraska, Nevada, New Hampshire, New Mexico, New York, North Carolina, Ohio, Oklahoma, Pennsylvania, Rhode Island, South Carolina, Tennessee, Texas, U.S. Virgin Islands, Utah, Vermont, Virginia, Washington, Washington, DC, West Virginia, Wisconsin, and Wyoming.
Cities in which our 8a consultants assist SDB small businesses include Anchorage, AK; Atlanta, GA; Austin, TX; Chicago, IL; Colorado Springs, CO; Dallas, TX; Denver, Colorado; Indianapolis, IN; Las Vegas, NV; Los Angeles, CA; Miami, FL; Philadelphia, PA; San Antonio, TX; San Diego, CA; San Francisco, CA; San Jose, CA; Santa Clara, CA; and Tampa, FL. 
Call SBA 8a Certification Consultants and Lawyers
For help getting your 8a status, call our SBA 8a certification consultants and SDB attorneys at 1-866-601-5518 today. FREE Initial Consultation.