8a Certification Application Consultants
Convincing the SBA to approve your 8a certification application is not always an easy process. Failure to understand the underlying application evaluation rules and criteria  for how to get 8a certification put you at a great disadvantage.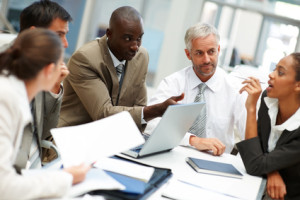 At Watson & Associates, LLC, our government contract and small business lawyers provide detailed review and preparation services for SBA 8a certification  clients across the country. Not only do our consultants and lawyers understand the costly mistakes made but we also have a proven record of litigating and appealing adverse 8a status denials from the SBA.
As 8a certification consultants, and former government contracting small business professionals, we have insight into the various issues that relate to social and economic disadvantaged  status, Net Worth matters, how to assess problems with affiliation and SBA's assessment of the Ostensible Subcontractor Rule. See our representative cases.
Consulting and Legal Services
Watson's SBA 8a small business consulting team's experience is vast and deep. We help small disadvantaged and minority owned small business enterprises to navigate through the complex regulations and rules during the 8a certification application process. We help with matters related to:
Pre-SBA Approval Services
Post 8a Application Approval Consulting
After you are approved and get 8a certified, your company has a significant amount of
compliance and obligation requirements. Watson's consultants:
Social and Economic Narratives
When learning how to get 8a certification, you will quickly learn that you have to provide at least an economic narrative to the SBA. At Watson, our consultants and 8a status lawyers understand the issues that arise and how to minimize SBA challenges.
Our lawyers and consultants also help small businesses that are not members of the protected classes to address important issues which the SBA looks for when writing social narratives.
Learn Why Most 8a Applications Fail
Meeting 8a certification application requirements can be a tough challenge. However, this is where our SBA 8a status and appeal consultants can help. Here are but a few problems that most applications have.
Visit our Blog to find additional information about getting your 8 (a) status.
can be tough. If you do not understand the underlying rules and regulations,  your application could easily be denied.  Understanding the varying components of the 8(a) application such as proving social and economic disadvantaged status, proving net-worth and showing that your company does not violated  the affiliation rules are common problems when trying to get certified under the 8(a )Program.
From increasing amounts of denials and appeal rulings against 8a applicants, clients bring their application and litigation concerns to Watson & Associates.
Our 8a certification consultants frequently represent clients across the country by helping to increase their chances of getting  8a status.
Our lawyers and consultants are known for getting increased results.  As you plan to submit your application, you want to make sure that you avoid common traps such as misrepresentation and fraud. This is where we can help.
In complex disputes about  status, affiliation under the Ostensible Subcontractor Rule, or litigating appeals before the SBA Office of Hearings and Appeals, small businesses trust our guidance and advice.
With offices in the Washington, DC metro areas and Denver, Colorado areas, our 8a certification consultants are geographically positioned to help clients in all states. As compared to document preparation companies, we know the 8a requirements and the law that applies to it.
8a Application and Termination Appeal Lawyers
When you get SBA 8a certified, our consultants and lawyers help clients to litigate appeals due to denial of 8 (a) applications. Watson has also litigated 8a terminations before the SBA Office of Hearings and Appeals.
If you are already 8a certified, you might receive a notice from the SBA suggesting termination from the 8a Program. Watson's lawyers and consulting experts help you to adequately and promptly respond, and build a record for appeal. Having a government contracts lawyer that understands the SBA 8a certification qualifications process can make the difference between losing out on millions in potential revenues and taking your business to the next level.
Nationwide Representation
Watson's SBA 8a Program consultants can assist small disadvantaged business enterprises in any state for purposes of getting their 8a status. Federal law allows our SBA 8a  consultants and attorneys to represent clients regardless of their resident state.
Schedule a Free Consultation
For help getting 8a certification and overcoming common mistakes, call our SBA Program consultants and attorneys at 1-866-601-5518 today.